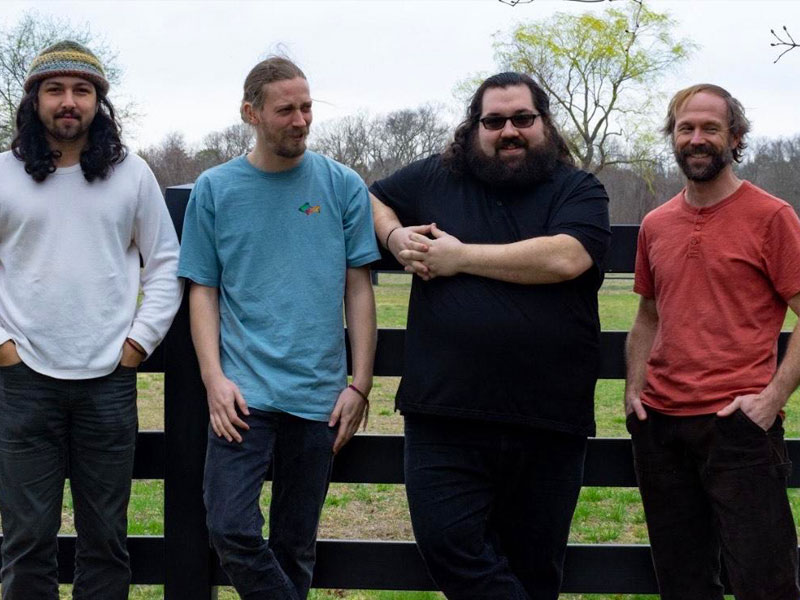 | | | |
| --- | --- | --- |
| Performing: | | Saturday July 22 |
| Stage: | | Bandshell |
| Set Time: | | 3:50-4:30pm |
The Om-en are spiritually connected souls sharing the positive message and energy of their original songs. The Om-en are John Sparling, Anthony Pravata, Dan Doxsee, Seth Buckley and Julia Degasperis. The band name "the Om-en" is from the sacred sound and spiritual symbol "Om" and the band loves to write and play original spiritual songs. All living beings are sacred and music flows through our spirits making us eternal. The Om-en's roots are on Long Island from which all the member hail. The Om-en have played some of the largest music festivals on Long Island including the Great South Bay Music Festival on LI (10 years running) and this will be the 4th consecutive performance at the Montauk Music Festival.
John Sparling sings lead and backing vocals and plays acoustic guitar. Seth Buckley plays bass and Brian Sagerstrand, "master of djembe disaster", plays djembe and percussion and rounding out the rhythm section. Anthony Pravata shares duties at lead guitar. Dan Doxsee is on drums. The Om-en sold out their album release party at the iconic Stephen Talkhouse played between the Killers and Jimmy Buffett at the Talkhouse. The Om-en will be playing the Montauk Music Festival and the Great South Bay Music Fest again in 2023 and connect with all the great energy of the crowds and performers. The Om-en are spiritually motivated. They match all proceeds from gigs and album sales to teen suicide prevention and child meditation causes. Their original song "Forever Came Too Soon" tells the personal tale of a young life and all the love lost way too early. The band supports all legitimate charity events with a donation of their performance.