The Allmost Brothers Band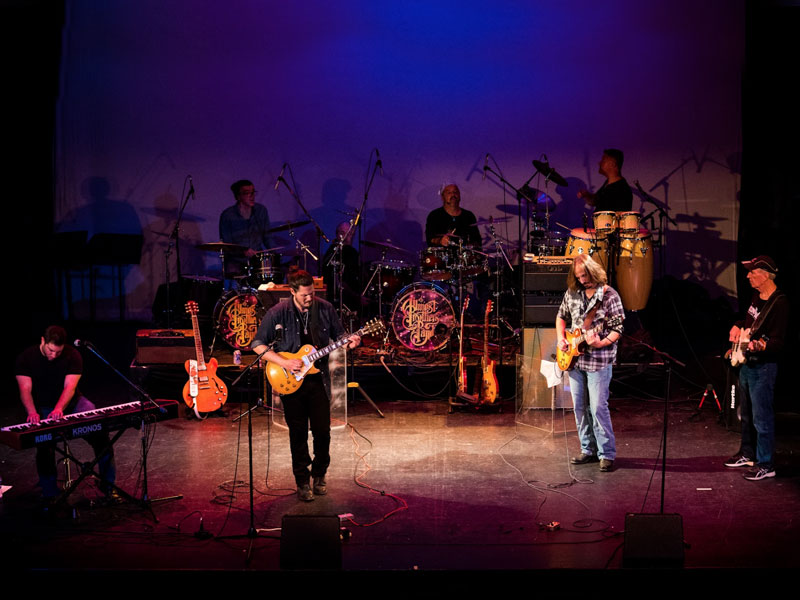 | | | |
| --- | --- | --- |
| Performing: | | Saturday July 22 |
| Stage: | | Jambalaya |
| Set Time: | | 5:00-6:00pm |
Comprised of New York's finest musicians, nothing less would do justice to the enduring high level of play that the ABB have sustained over their 45 year career. With the experience of professional touring players the road truly does go on forever, and has led each member of The Allmost Brothers Band together to bring the ultimate Allman Brothers experience.
The Allmost Brothers Band are: Sean McGrath, and Dave Filloramo on lead guitars, Joe Wasserman on Vocals & Keys, Dave Losee and Dan Roth on Drums, Tom Hooker on the Bass, and Bob Oven on Vocals/Percussion/Harmonica.
This band of brothers truly thrives on chemistry and improvisation bringing a unique fire every night to the song book of the ABB.
The Road Goes on Forever
Duane Allman had a clear vision all those years ago, to spread the gospel of American Blues, R&B, & Jazz music to the people. With this gospel the original ABB created a new sound that would fill concert halls, car radios, and smokey bars for decades to come. The Allmost Brothers share in this same vision, and bring their explosive sound to paying tribute to the greatest live band in history. From the Fillmore to the Beacon, The Allmost Brothers stretch from the original Duane Allman & Dickey Betts lineup to the recent Warren Haynes & Derek Trucks lineup and everything in between.
At the heart of things The Allmost Brothers Band are more than a tribute act, they are an experience.