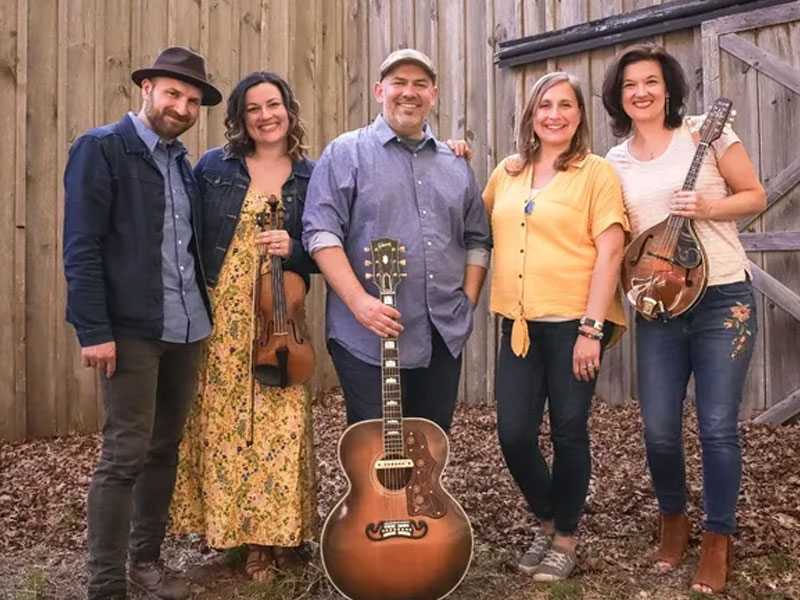 | | | |
| --- | --- | --- |
| Performing: | | Thursday July 20 |
| Stage: | | Bandshell |
| Set Time: | | 6:30 – 7:10PM |
Come and meet the family you never knew you had. Miles to Dayton's music happens at a personal level, their message of love blending elements of folk, rock, classical, and funk into an irresistible invitation. The M2D recipe is simple: four-part vocal harmony, clever songwriting, improvisational violin and cello, and an infectious rhythm section that stirs up the creative stew.
At the heart of their unique marriage of styles lies a real-life marriage: vocalist Krista Preddice shares the microphone with husband Jonathan Preddice, who, in addition to being the principal songwriter for the group, also shines on vocals, guitar and cello. Bassist Dave March (Krista's brother) and dynamic violinists Leanne Strom and Alisa Rabbitt (Jon's sisters) add depth to the vocal harmonies, with Dave's low, soulful bass and the double violin soaring classical virtuosity providing the sonic bookends for the M2D sound.
Having built a large grass roots following of fans young and old, Miles to Dayton has become a fixture on a burgeoning Long Island Music Scene, having headlined performances at the Patchogue Theater and sold out the Boulton Center, with notable gigs at the Paramount Theatre, Great South Bay Music Festival and the NoFo Rock and Folk Festival. They've been the featured artist at the Acoustic Long Island Podcast and Summer Concert, emerging artist at the Falcon Ridge Folk Festival, and have performed in intimate listening rooms such as Club Passim in Boston, and the Living Room in NYC.
Equally at home in the acoustic or full band setup, m2d has shared the stage with the likes of The Infamous Stringdusters, Rhett Miller, The Subdudes, Jorma Kaukonen, The Dirt Farmer Band, Tom Paxton, Southside Johnny and the Asbury Jukes, and Richie Havens, to name a few.