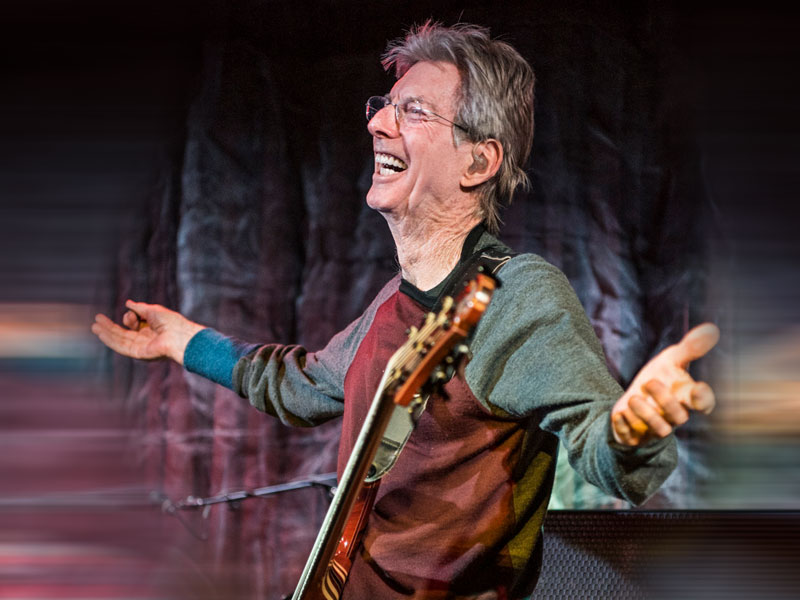 | | | |
| --- | --- | --- |
| Performing: | | Saturday July 22 |
| Stage: | | Main |
| Set Time: | | 7:30-11pm |
Famed for his three-decade stint as the bassist with the Grateful Dead, Phil Lesh was born March 15, 1940, in Berkeley, CA; rooted in jazz and classical performance, he initially explored the violin and trumpet and, while attending Mills College, studied avant-garde composition and electronic music under the tutelage of Luciano Berio. In 1965, Lesh joined his friend Jerry Garcia's band the Warlocks, soon rechristened the Grateful Dead. He remained with the group for the remainder of its existence, becoming a fan favorite as much for his distinctive bass playing as for his single-minded devotion to the Dead's music (no long-term side projects) and custodianship of their recorded archives, overseeing the quality of each legitimate live release. After Garcia's 1995 death spelled the end of the Dead as a touring entity, Lesh reunited with bandmates Bob Weir and Mickey Hart in the Other Ones, which headlined the 1998 Further Festival. Later that year he learned he was in need of a liver transplant, successfully undergoing surgery in December. The Sunday before he went under, Deadheads across the globe joined in Five Minutes for Phil, a worldwide prayer circle he later credited as a major factor in his speedy recovery. Lesh hit the road in 1999 as headliner, issuing his solo debut, Love Will See You Through, in the autumn. The live album was a success, so after extensive touring he settled back into the studio for his first studio-recorded album since his days in the Dead. The results, There and Back Again, was released in the spring of 2002. Lesh has since toured as Phil Lesh & Friends. Several live albums were released in 2006, including Live at the Warfield from Image Records and a stop-by-stop series from Instant Live Records that covered his tour that year.
by Jason Ankeny