The Joni Project – a Tribute to Joni Mitchell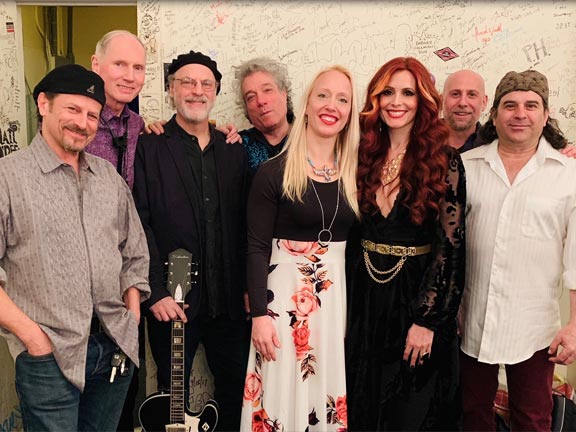 | | | |
| --- | --- | --- |
| Performing: | | Saturday July 22 |
| Stage: | | Jambalaya |
| Set Time: | | 3:45-4:30pm |
The Joni Project formed as a tribute in sound and spirit to Joni Mitchell, one of music's greatest and most innovative artists. They are quite simply the finest tribute to Joni on the scene today.
From the deep folk roots of her musical beginnings, Joni Mitchell's music has evolved over the years to include elements of funk, rock and the full palette of harmonic colors embodied by modern jazz. Her innovative guitar tunings and brilliantly original chord progressions were paired with beautifully crafted melodies adorned by lyrics of unmatched poetic profundity to create some of the most powerfully enduring and well-loved songs of all time.
The Joni Project is fronted by the remarkable multi-instrumentalist and singer Katie Pearlman. She impressively plays Joni's songs in their original open guitar tunings. Katie is also known throughout the northeast as a singer/songwriter, as well as for being half of the duo The Grateful Girls, an acoustic tribute to The Grateful Dead. The Project also includes jazz and jam band mainstays Dave Berg on guitar, Dan Ehrlich on bass, Alan Lerner on drums, Mark Mancini on keyboards, Steve Finklestein on percussion, Premik Russell Tubbs on saxophone and flute, and Victoria Faiella on background vocals.
Collectively, they've performed with members of the Grateful Dead, The Band, The Doors, the Neville Brothers, and many others. Together they bring fresh interpretation to Joni's legendary tunes from their many eras and genres – particularly from the time of her stunning and dynamic collaboration with Jaco Pastorius, Pat Metheny and Michael Brecker.